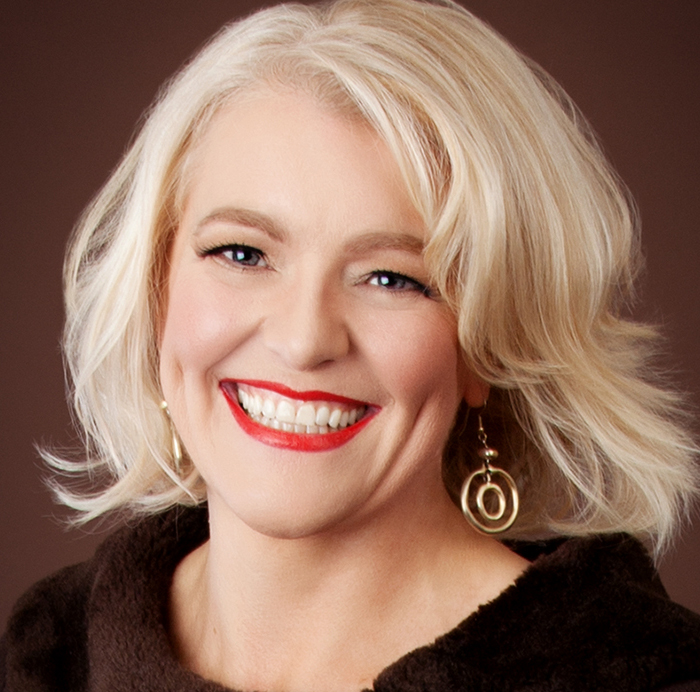 I thought the best way for you to get to know me is through the same way I get to know you – through Human Design!
I was first introduced to Human Design was when I hosted a webinar on the Women's Small Biz Network with guest Chetan Pakyn author of "Human Design – Discover the person you were meant to be"  – See that webinar replay here
From the first moment of seeing my unique design – I knew knew this was something different.
I have been studying Human Design non-stop since I was first introduced.  I received my certification as a BG5 Human Design Business Consultant through the International Human Design School and am currently a class assistant in the current BG5 Certification Course.
About Human Design
I am a bit of a seminar and self-development junkie and I love personal assessment tools.  The only problem with most assessment tools out there like the Myers Brigss, The Enegram, DISC, etc. is that you have to answer a bunch of questions.  The answers to those questions can often change dramatically depending on your mood that day or how you happen to interpret the question.  Although they can be quite insightful and useful, they often don't create any real change.
Human Design is based on only three pieces of information that never change – Your Birth Date, Your Birth Time and Your Birth Location. The transformation that is possible in understanding your design is quite profound.  As you can see in the before and after picture – Human Design has touched every aspect of my life – including losing 60 lbs!
This is the map and I am your guide
This is my personal Human Design chart below.  When you first see your unique chart it can be a bit overwhelming.  There is SO MUCH information contained in this one chart that it can quite literally take years to understand all of the minute intricacies and nuances.  The GOOD NEWS is you don't have to go to that depth to start seeing results immediately.
Based on your personal chart, I can give you the information necessary that will give you the most momentum and results immediately.  I also provide reports and recording so you can review the information easily to integrate it into your daily work and personal life.
My Background as a
Computer Software
Trainer
I have spent much of my professional career as a computer software trainer.  I used to travel the country training in Fortune 500 Companies, Small Businesses, Non-Profits and Government Agencies.  I specialized in Microsoft Office – Word, Excel, PowerPoint, Outlook, Access, OneNote, etc.  I even trained Microsoft PowerPoint at Microsoft!
I loved seeing the light blubs go off as people learned how easy it was to do things they wanted to do when they simply learned how the software program worked.  When they learned the shortcuts, tips and tricks they became more effective and efficient in their work and it became a lot more fun!
Human Design is your own personal software program of who you are designed to be!
Just like any software program – if you don't understand how it works it is extremely frustrating. You are most likely only using a very, very small portion of what your "program" is actually designed to do and getting overwhelmingly irritated when it is not doing what you want it to do.
Imagine knowing all the tips and tricks and shortcuts to operating true to your unique program!
Imagine the freedom, the sense of well being, the excitement of simply being who you are!
This is what is possible when you understand your Unique Human Design!
What this Chart Says About Me
Let me share with you a bit about what my chart says about me.
Next to the word Profile on my chart you will see a 1/3 – I am the Investigator/Martyr.   I love learning and getting to the bottom of things (Investigator), while also trying things out and experimenting with ideas and concepts in the real world to see what works and what doesn't work (The Martyr – learning through the school of hard knocks).  This gives me the advantage of not only knowing and being able to teach you about the brilliance of your unique design, but  I can also show you how to use that understanding in a very practical and tangible way to create the life you desire.
I am a natural born creative role model and leader with the Defined Channel of the 1/8.  I inspire new directions in others and have the ability to free you up to express your own uniqueness and creativity.  I initiate changes in the way that people see, act and think about life, truth and the nature of what's possible.
With the 59/6 Defined Channel I have the ability to connect with my clients at a deep transformational level.  In creating through intimacy, I can help awaken your true self, remove unseen blocks and barriers, as well as support you in starting a new business, a new career, a new project, new endeavor or new path from a place of authenticity and strength.
I am very intuitive (Gate 57), A great listener (Gate 13), with profound depth (Gate 48).  I am great at getting new things started (Gate 53) with ambition (Gate 54) and arousing or shocking others to move towards personal transcendence and self love (Gate 51) with a "higher" knowing and inner sense of direction (Gate 2). I have the natural gift of sales, marketing and promoting (Gate 26) with the abundance of spirit (Gate 55) that can generate new breakthroughs and insight (Gate 43) as well as ideas (Gate 11).
As a Generator, I naturally attract opportunities and people to me and I respond by listening first to my gut and then feeling out my emotional wave before making a decision to commit my energy to a project, opportunity or person.
Living true to my design has become a daily practice, but I have to be honest with you – it is not always easy.   I tried doing it alone, trying to understand everything myself, but it only got me so far.  There are conditioned aspects of your design that are nearly impossible to see by yourself and the utter fear of making the change can stop you in your tracks without you even knowing why. Believe me I know from personal experience.
It wasn't until I hired a coach to support me in clearing my conditioned not-self that I was finally able to step into what I truly love!
More of my Background
I have a rich and diverse background.  I grew up in Denver, Colorado, have a degree in Speech Communications and Broadcasting, and  worked at ABC Television in LA as a Production Coordinator.  I backpacked around Europe for a year.  I traveled as a student singing and dancing around the world in Up With People and then worked for two years on staff as an Event Coordinator arranging all the logistics for the cast's visit in 6 different countries, then as a Finance Manager and Education Coordinator on the road with the cast.
I lived in Boston for 4 years where I studied Counseling Psychology and started my career as a Computer Software Trainer and worked on staff for a year at Landmark Education as the Production and Participation Manager.  I continued my work as a Computer Software Trainer when I moved back to Denver working for IBM and eventually started my own computer training business while also doing contract training work for Fred Pryor Seminars.  At one point I had four trainers working for me and my business was quite successful, but it was missing the passion.
"What if every individual was doing what they truly love to do?"  I asked myself.   I then started the online Women's Small Biz Network and immersed myself in internet marketing, website design, and business coaching – but I couldn't figure out why some individuals were still struggling in their business – until I started looking at their Human Design.  Many women I worked with were building their business out of their conditioned not-self trying to prove themselves instead of their authentic true self – who they were truly designed to be.  In fact, that is exactly what I was doing in creating a computer training business.  Then an amazing transformation began to take place as soon as I turned my focus towards their design first and their business second!  When you shift and live the power of your design it changes everything for the better!
My Family
I am very happily married to an amazing man and have two great step-sons, a kitty and a puppy dog.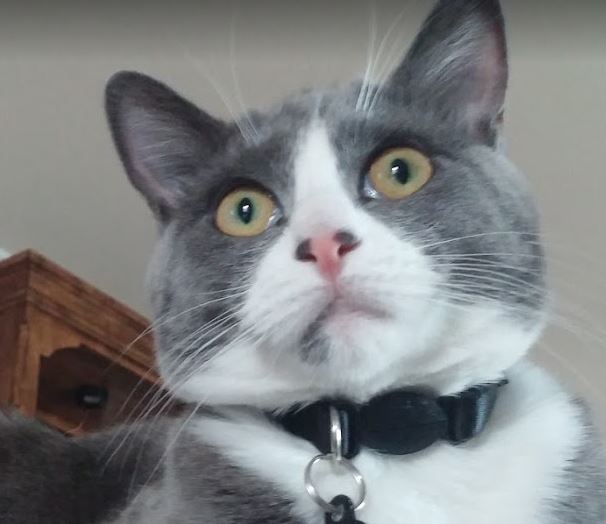 Through understanding your human design you can change your life, your relationships, your environment and the world.  Living true to your design is the most authentic way of everyone doing what they truly love to do – including me.   I LOVE this work.  When I am working with a client I am in an indescribably magical happy space.  I can see and clear blocked energies.  I can feel and  shift what needs to be shifted for my client at an energetic and well as mental mindset level.  What I do goes beyond just learning your design,  what I do transforms you at an energetic and cellular level, so that you can use your unique Human Design to fulfill and live your dreams.
I look forward to working you!
Here's to Your Success!  You Deserve It!